Till Morning Comes
Lighting Design by:
Jeff Greenberg
Till Morning Comes by Mark McNease was produced by the New Jersey Repertory Company in Long Branch, NJ in February 2002. It was directed by Suzanne Barabas, with set design by Jeremy Doucette, costume design by Patricia Doherty, and sound design and original music by Merek Royce Press.
---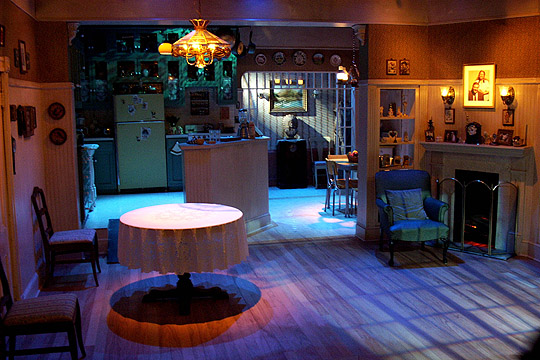 Preset.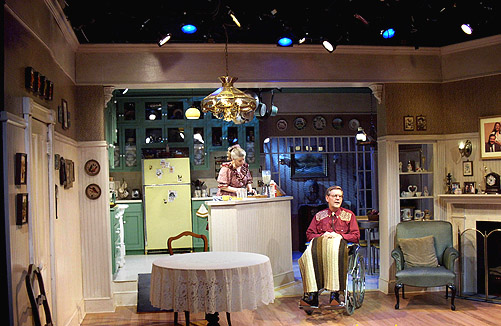 Evelyn makes a milkshake for Fred who is suffering from Lou Gehrig's Disease.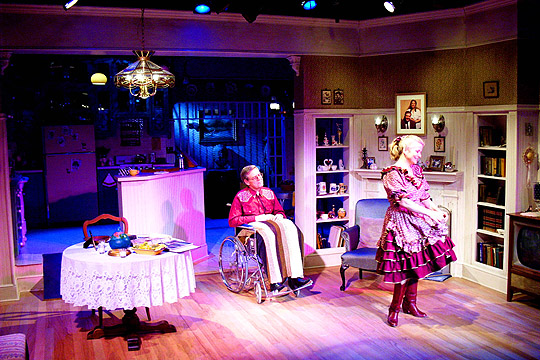 Evelyn remembers the good times they used to have dancing together.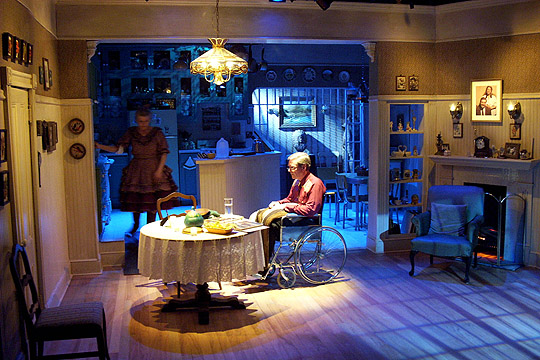 Evelyn lowers the lights as they prepare to go through with their plan to end Fred's suffering.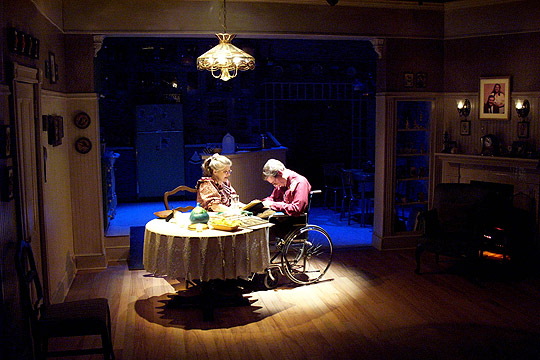 Evelyn is feeding Fred 10 times the recommended dosage of sleeping pills.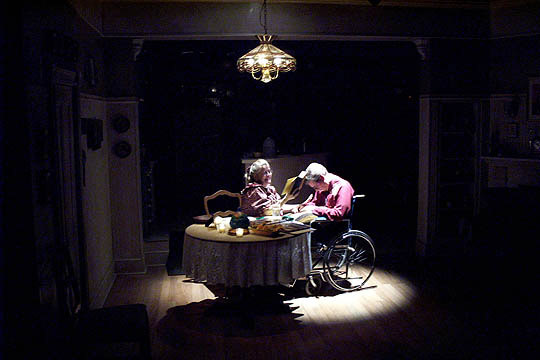 Evelyn reads to Fred as the overdose of pills takes effect.