---
Octet
Lighting Design by:
Jeff Greenberg
Octet by Mark Dunn with music by Merek Royce-Press was produced by the New Jersey Repertory Company in May 2000. It was directed by NJ Rep Artistic Director Suzanne Barabas, with set design by Bryan Higgason, costumes by Pat Doherty, and props by Deede Ulanet.
---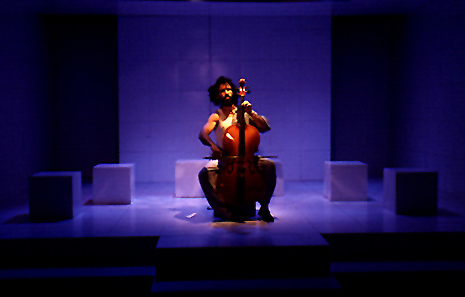 Opening Scene - We first meet "cellist" as he plays a solo.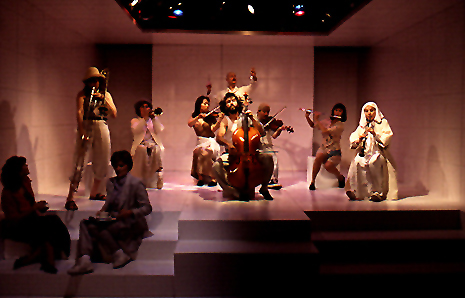 The rest of the Octet has joined Cellist for an impromptu concert.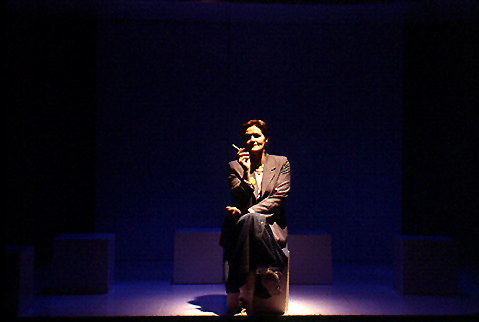 Janice begins to go mad after her "residents" have started to regain their abilities to speak.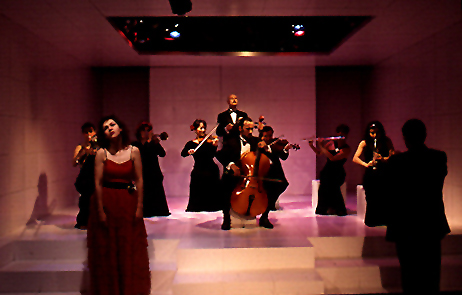 The final formal concert conducted by "Composer" while a catatonic Sally listens.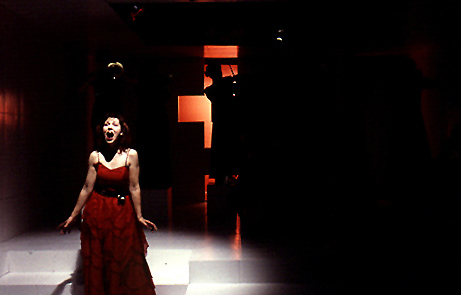 Sally lets out a cathartic scream as the walls of the institution crumble.