Touch of Rapture
Lighting Design by:
Jeff Greenberg
Touch of Rapture by Mary Fengar Gail was produced by the New Jersey Repertory Company in Long Branch, NJ in January, 2005. It was directed by Stewart Schulman, with set design by Carrie Mossman, costume design by Patricia Doherty, and sound design by Merek Royce Press.
---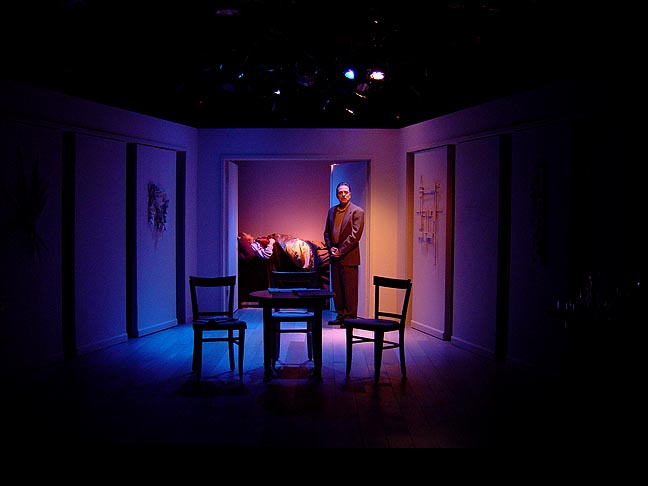 On her death bed, Clovis transfers her sculpting ability to her husband Quince.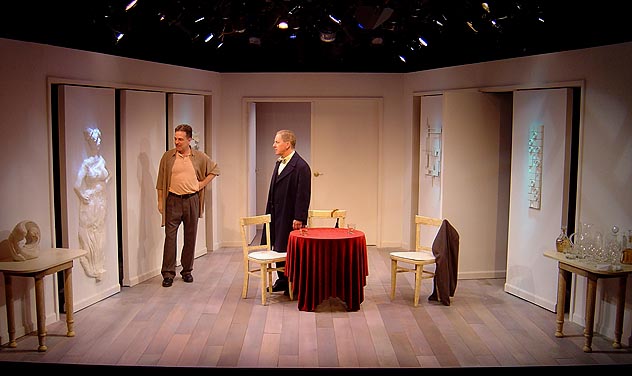 Quince shows his brother in law Garlin the sculpture he made of Pandora.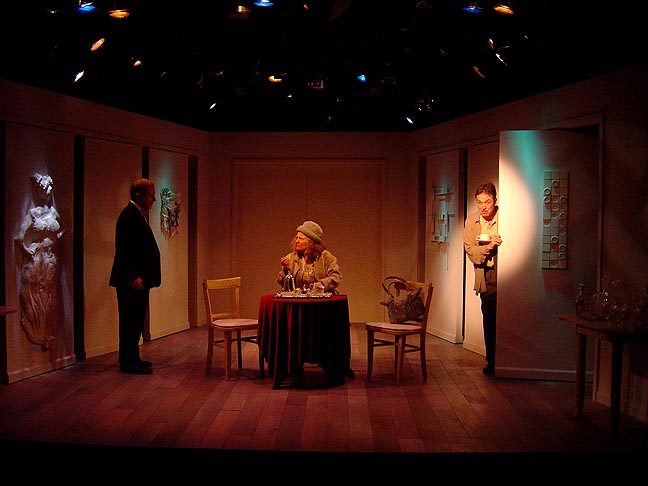 Quince tells the audience how he feels about Garlin's idea to have their frumpy cousin Rosemary pretend to be the sculptor for at their upcoming show.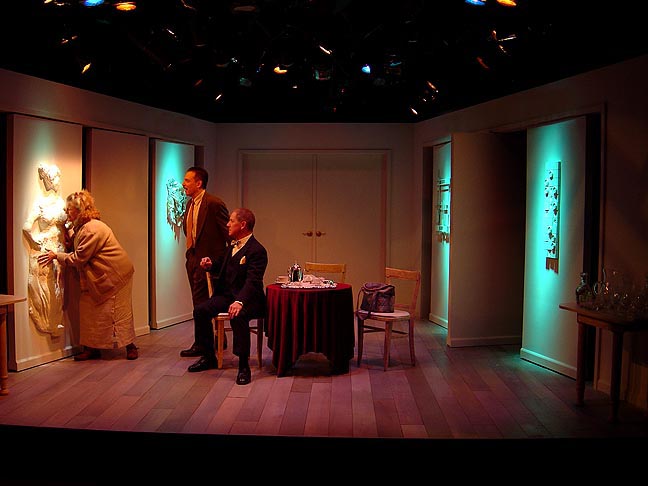 Rosemary touches Pandora and feels the magical powers is posesses.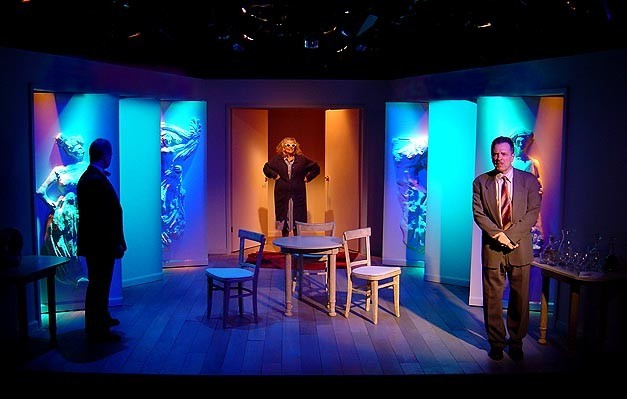 At the opening of their show at the art gallery, Quince is disgusted by the way dresses and acts.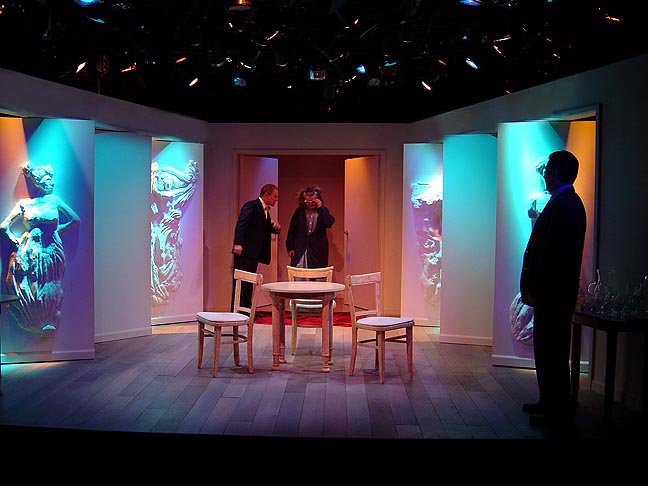 Garlin thinks Rosemary is doing fine fooling people.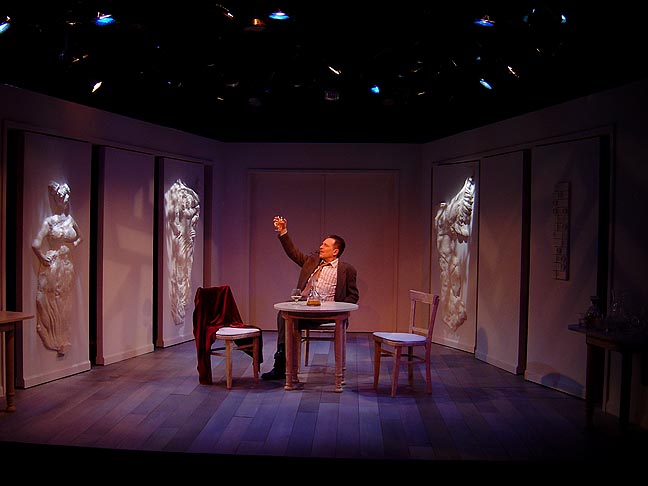 Quince toasts to the Pandora sculpture.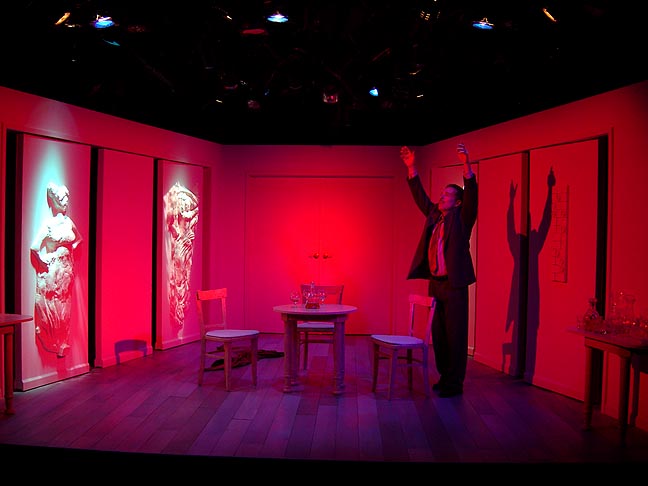 Quince senses the presence of his late wife Clovis which seems to be conjured up through the sculptures.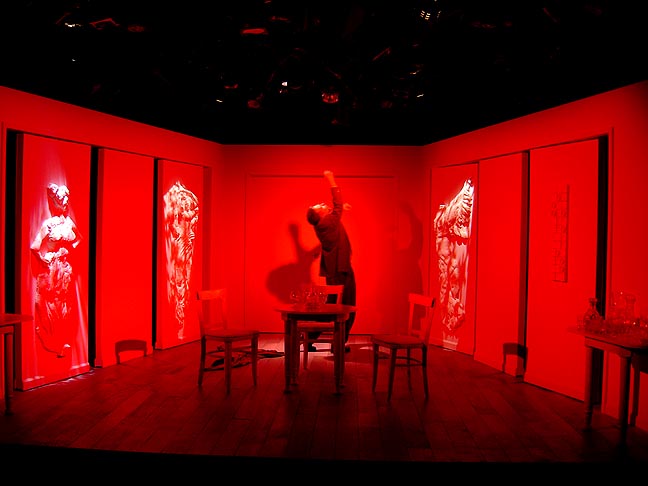 Quince is overwhelmed by the presence of Clovis.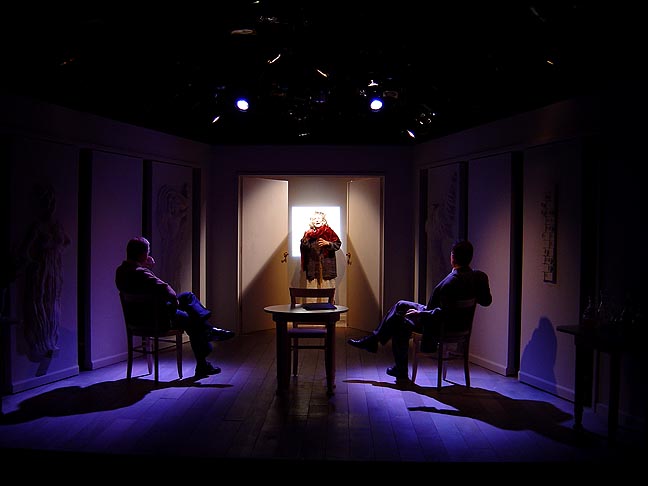 Quince and Garlin watch a video tape of one of Rosemary's press interviews.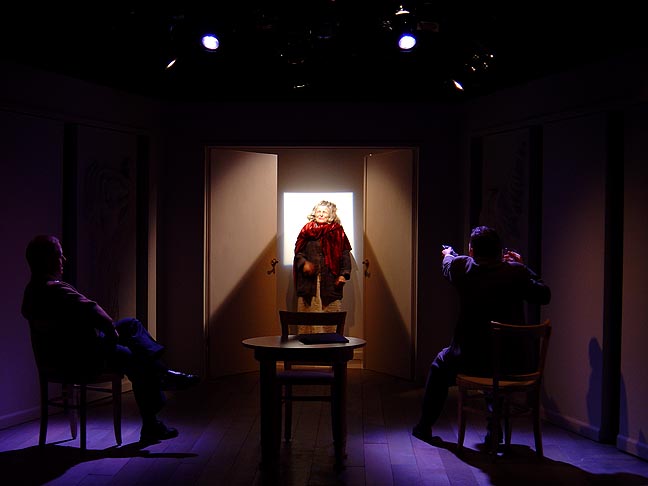 Quince pauses the tape to comment on it.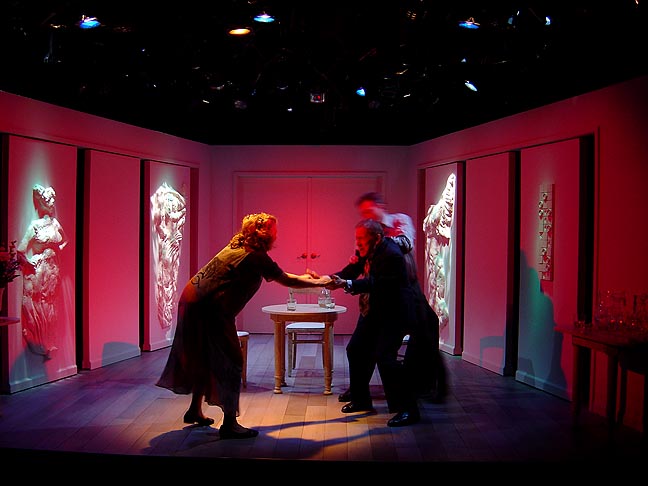 Garlin tries to forcefully transfer the hands (the sculpting ability) to Rosemary.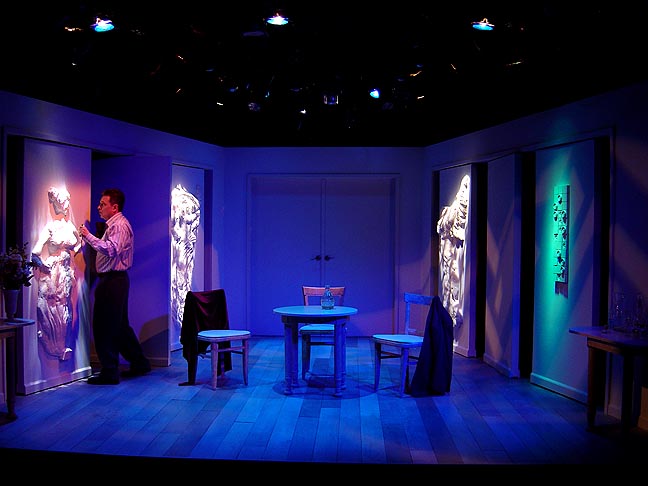 Quince contemplates destroying Pandora after all the trouble it's caused, but he realizes he can't.


The hands are finally transferred to Rosemary, for whom they were intended all along.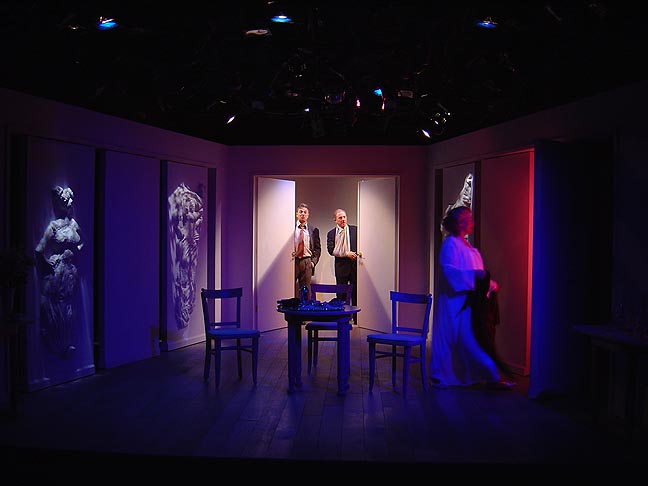 Rosemary, who now has the sculpting ability, works on one of the sculptures while Quince and Garlin look on.