---
Salome
Lighting Design by:
Jeff Greenberg
---
Salome was produced by Queens College in October 2000. It was directed by Dr. Dallas McCurley, with set design by Pete Ollquist, costume design by Amanda Whidden, and sound by Rich Louis-Pierre. It was done in the style of the Japanese Kabuki Theatre.
Photos by: Matthew Ragsdale
---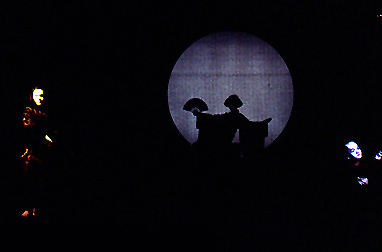 We first hear about Salome from the Young Syrian.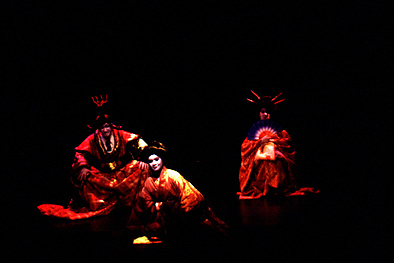 Salome teases Herod while Herodios looks on.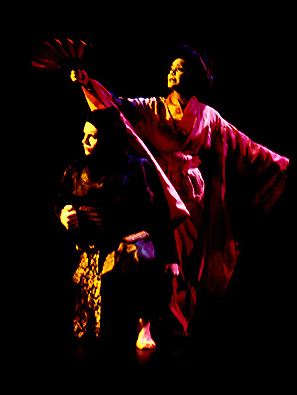 Salome does a seductive dance for the Young Syrian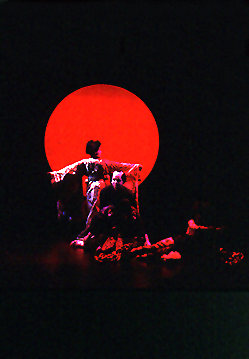 End of Act I - Salome dances seductively around the slain body of the Young Syrian.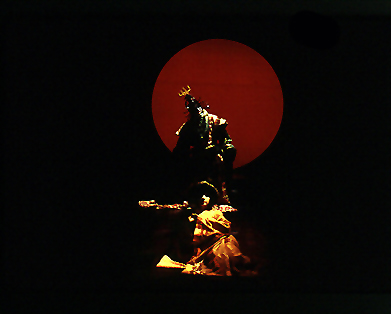 Herod is driven mad by visions in his head.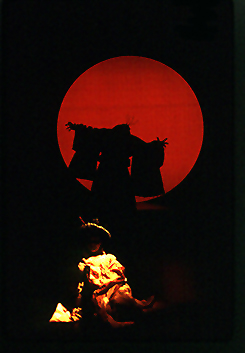 Herod acts out visions he's had of a bird.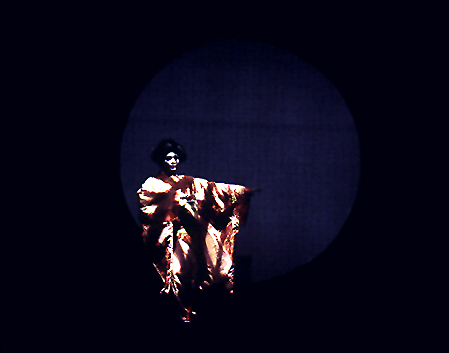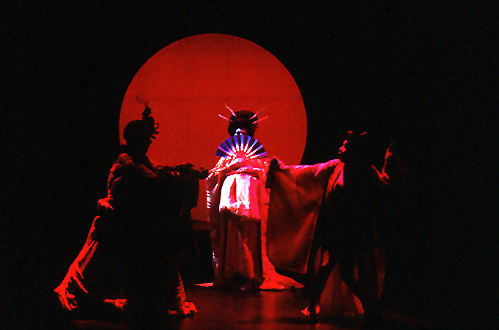 Final tableau - Herod is about to slay Salome while Herodious looks on.