An Unhappy Woman
Lighting Design by:
Jeff Greenberg
An Unhappy Woman by Michael T. Folie was produced at the New Jersey Repertory Company in Long Branch, NJ in February/March 2001. It was directed by Nick Montesano, with set design by Andy Hall, costume design by Patricia Doherty, sound design by Merek Royce Press, and props by Deede Ulanet. It is a comedy set in a futuristic society in which the government is looking for happy women to experiment on.
---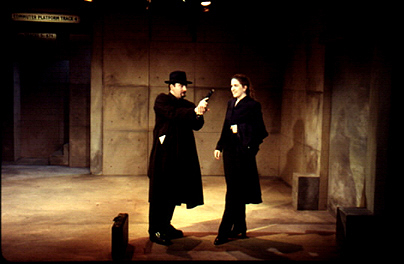 Hank and Gayle meet on the train platform and compare guns.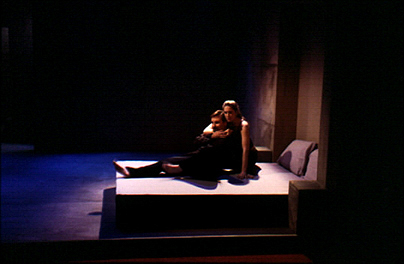 Hank and Gayle share an intimate moment in Hank's apartment.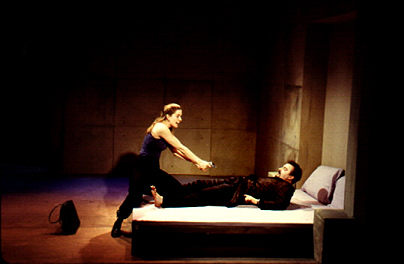 Gayle explains to Hank what the terms of their relationship will be.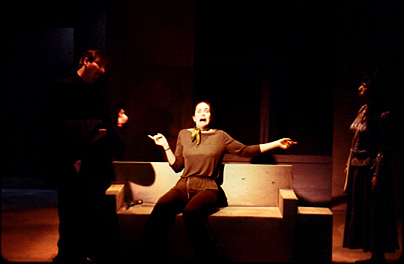 Hank has shorted out all of Gayle's synaptic activity by telling her "You're acting just like your mother!"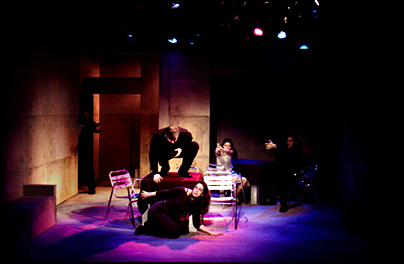 Hank proclaims his love for Gayle in a restaurant where the frightened patrons prepare to shoot him.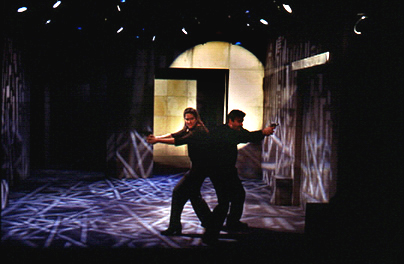 Hank's armored government limo was attacked and they find themselves stuck in the middle of the "insecurity zone."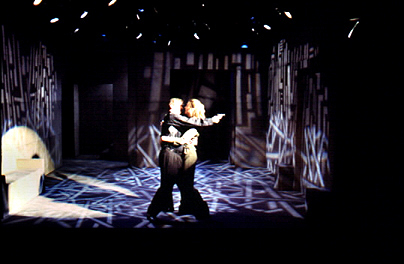 Hank and Gayle can't keep their hands off each other, despite being stuck in the middle of a war zone.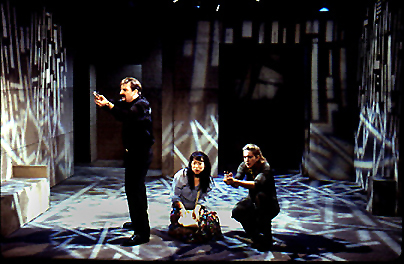 Hank, Gayle, and Pearl have been spotted by the urban terrorist leader.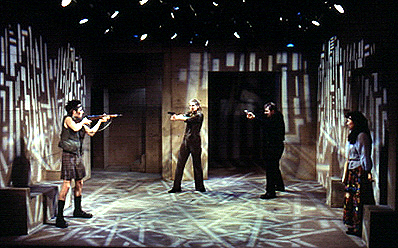 They realize the urban terrorist is none other than Gaylord, the man who left Gayle for her sister Pearl before moving to Washington to blow things up.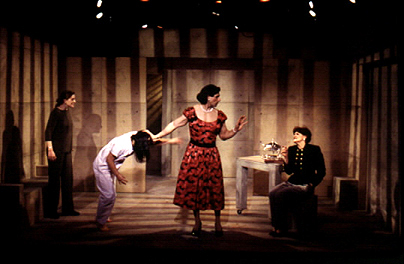 Manuela (don't call her a man) holds Pearl back from attacking Marjorie in Gayle's jail cell.